Card Container
Added 'Card Container' object. This is a dedicated container for Cards to simplify laying out a series of cards.
The Card Container has the following layout options:
-
card deck
: automatically aligns the cards horizontally with equal width and height. Even with different content lengths!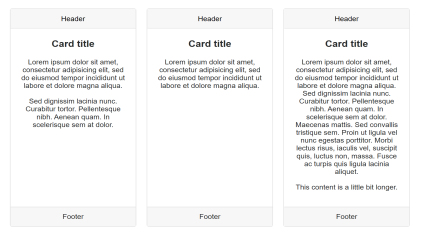 -
card columns
: organize the cards into Masonry-like columns. Cards are ordered from top to bottom and left to right.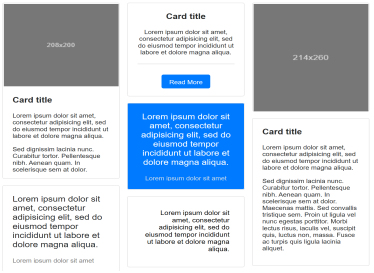 -
carousel
: displays the cards in an animated carousel. The number of cards per slide and spacing is configurable per breakpoint. It is also possible to set how many cards will be scrolled per page. When you set a negative delay, the carousel will scroll continuously (like a Conveyer Belt).
The card carousel can be controlled via events: media play, media stop, slideshow next, slideshow previous

Demo:
https://www.wysiwygwebbuilder.com/suppo ... ainer.html