This (free) extension can display a (semitransparent) overlay with a CSS based animation when the website loading is in progress. It will disappear right after the page loads.
The extension is based on loaders.css by Connor Atherton (
https://github.com/ConnorAtherton/loaders.css
)
Demo:
https://connoratherton.com/loaders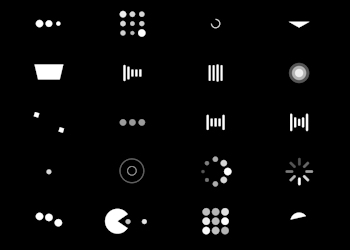 More information
https://www.wysiwygwebbuilder.com/loaders.html
You can also download the new extension via the Extension Manager: Menu->Tools->Extension Manager->Online Gallery->Miscellaneous
This extension is from my private collection. It is provided "AS IS".
Please read the included documentation for help.
https://www.buymeacoffee.com/wysiwygwb