Bootstrap Calendar is an event calendar with the look and feel of Bootstrap.
The events can be loaded from different data sources (MYSQL, CSV, JSON, MDB) or configured directly via the extension's properties.
Features:
• Event views: day, week, month and event list.
• Built-in locale support for more than 75 languages.
• Load events from MySQL, CSV, MS Access (MDB) or JSON.
• Configure events directly via the properties of the extension.
• Configure week start (Sunday or Monday)
• Tooltips to show detailed descriptions.
• Link events to local pages or external websites.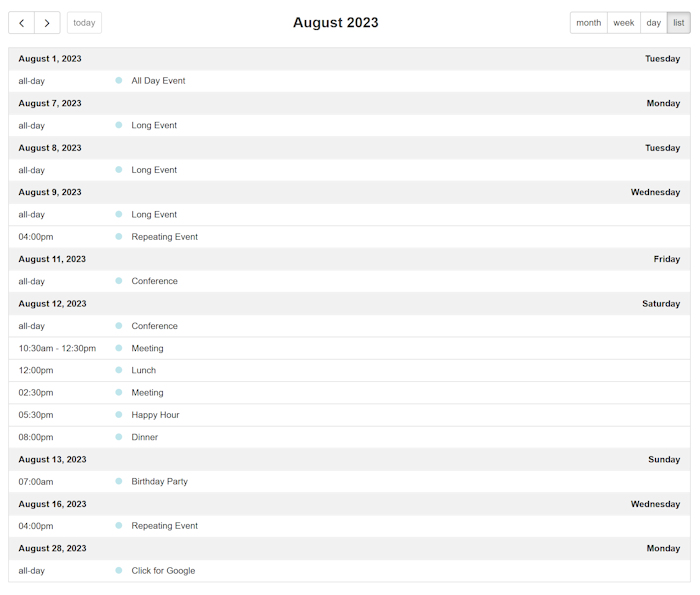 Demo:
https://wysiwygwebbuilder.com/support/calendars/bootstrapcalendar.html
More information:
https://www.wysiwygwebbuilder.com/bootstrapcalendar.html
The demo version can be downloaded via the Extension Manager (Menu->Tools->Extension Manager->Online Gallery->Calendars).
Note that this is a commercial extension, it is not free. The demo is fully functionality, however the properties will not be saved.
The price is $7.95
https://secure.2checkout.com/order/checkout.php?PRODS=41284965