The Mobile Friendly Table extension implements a responsive data table with support for search, sorting, column toggle, paginating, full, card view, printing, export and more. The table can display data from CSV files, a MS Access database or MySQL tables.
Data can be loaded either from your computer (CSV or MS Access) or fetched from the server (CSV or MySQL).
Features
• Read data from CSV files (local or online), MS Access databases or MySQL.
• Built-in search field to filter data.
• Pagination (number of items per page)
• Column sort
• Get column header titles from the data.
• Striped and hover rows colors.
• Column toggle
• Full screen view
• Mobile 'Card View'
• Export to XML, TXT, JSON, CSV or SQL
• Printing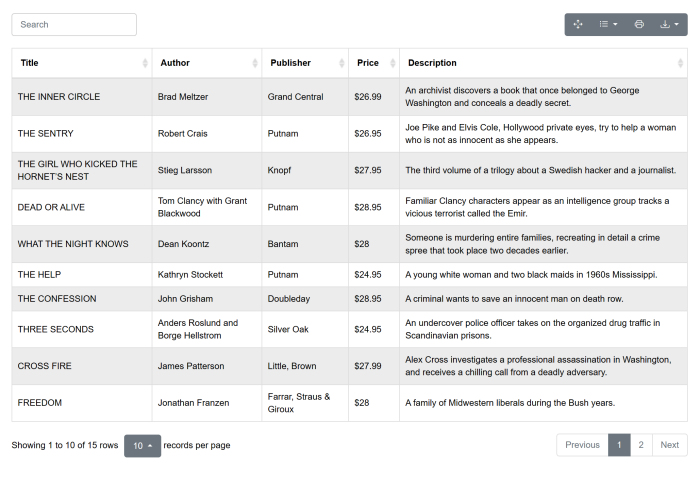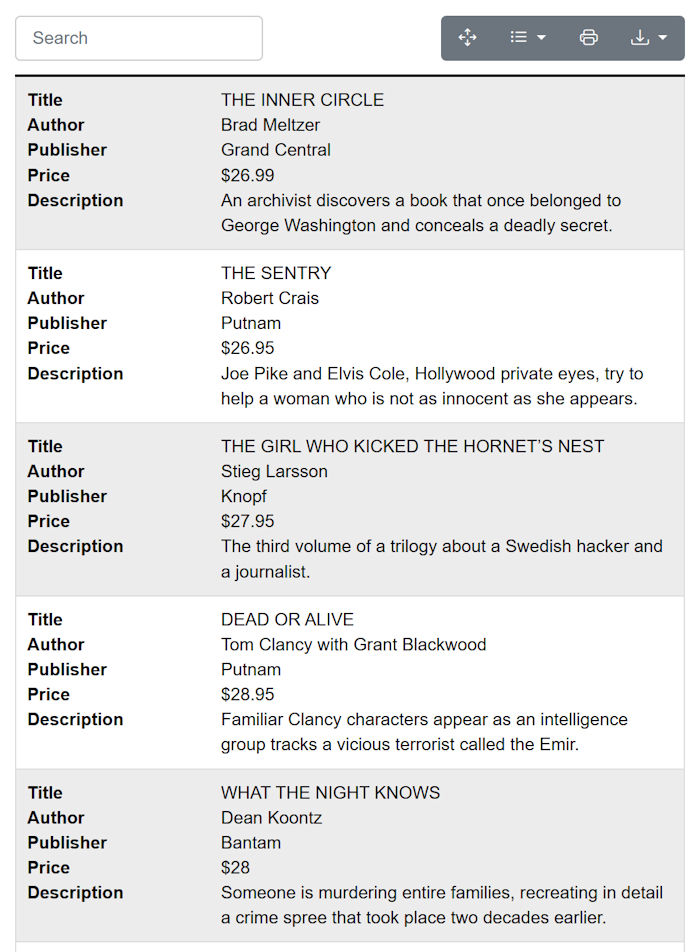 Demo:
https://wysiwygwebbuilder.com/support/mobilefriendlytable/mobilefriendlytable.html
More information:
https://www.wysiwygwebbuilder.com/mobilefriendlytable.html
The demo version can be downloaded via the Extension Manager (Menu->Tools->Extension Manager->Online Gallery->Forms).
Note that this is a commercial extension, it is not free. The demo is fully functionality, however the properties will not be saved.
Purchase for $7.95
https://secure.2checkout.com/order/checkout.php?PRODS=40701327