WYSIWYG Web Builder 18.1 is a major update. This version fixes known problems, adds new features and other improvements.
What's new?
- New feature:
Added 'transition' properties to Themable Button. This specifies the timing and duration for the hover transition.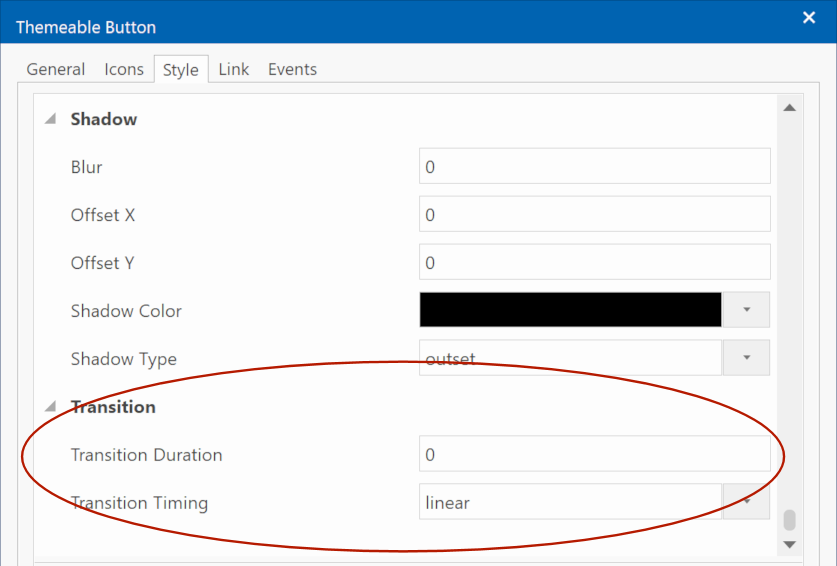 - New feature:
Added the ability to set individual borders for buttons and images in cards.
- New feature:
Added the ability to set the alpha value of the pagination colors in the Carousel and Slideshow to create (semi) transparent indicators.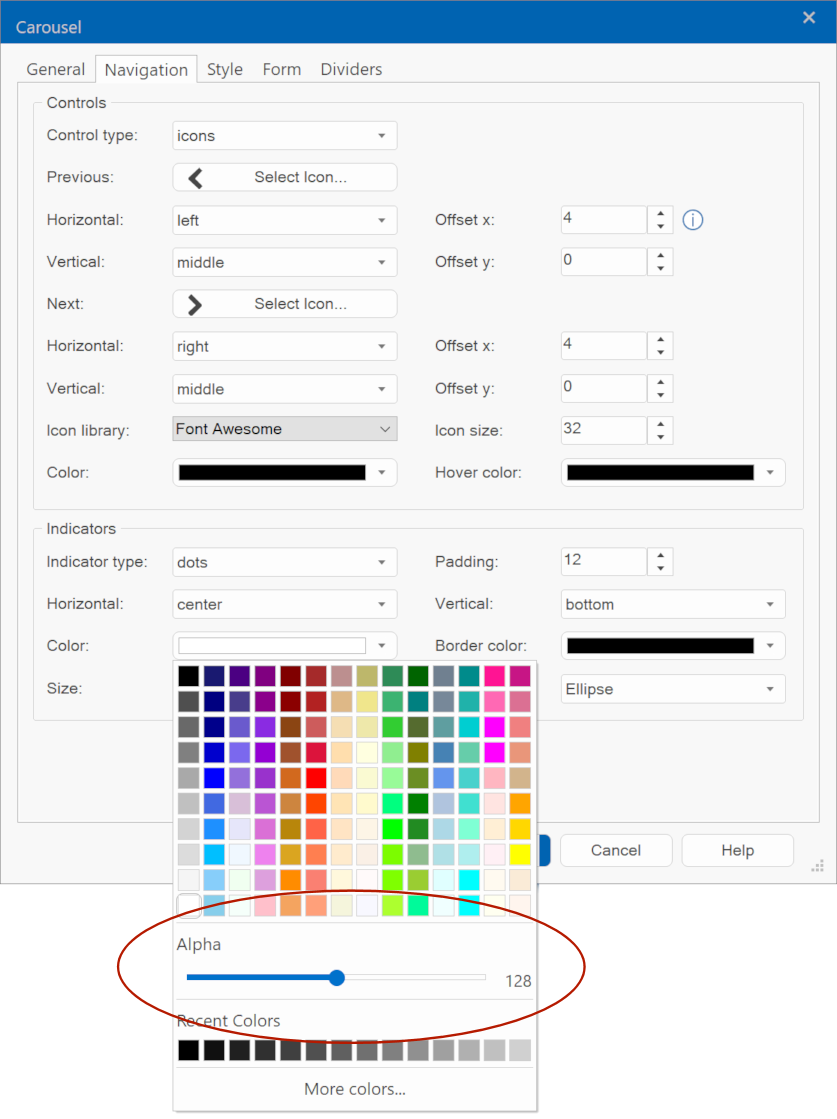 - New feature:
Added 'Edit Text' command to the ribbon / menu. This adds an alternative way to go into text edit mode. The default keyboard shortcut is Ctrl+E, but you can customize this via Customize -> Keyboard.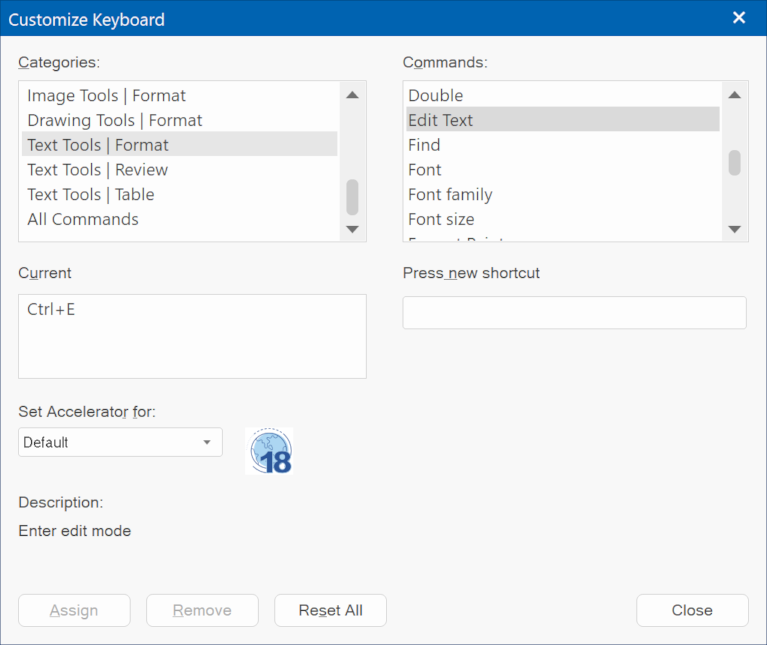 - New feature:
Added 'text-decoration' property to transitions and animation keyframes. This can be useful for example to add (solid, wavy, dotted, dashed, double) underline/overline/line-through decoration to a heading.
See also:
https://www.w3schools.com/cssref/pr_tex ... ration.php
- New feature:
Added support for export to 'Quick 'n Easy Web Builder 10' projects.
- Improved:
Added support for webp images to fancybox lightbox.
- Improved:
Added render-size options to design-time preview image of extensions. This gives extension developers more control over the preview image.
This feature requires Extension Builder 7.2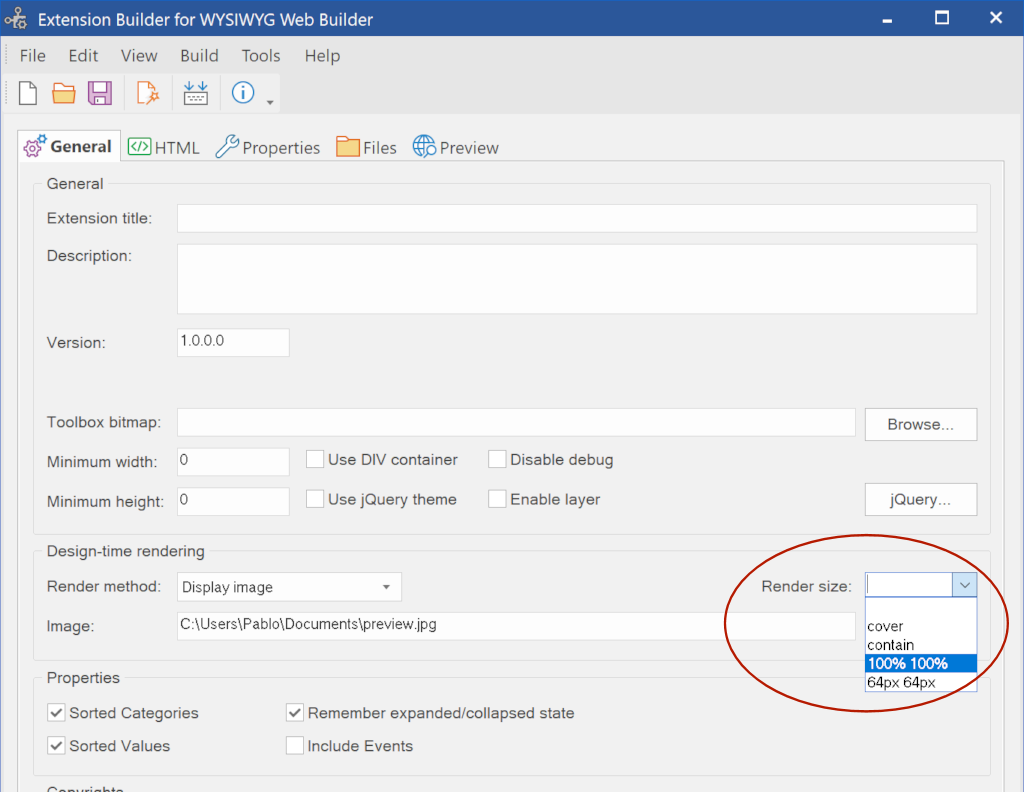 - Improved:
Editbox/TextArea validation now also takes floating label into account.
- Improved:
New icon for "Responsive Text' object to prevent confusion with standard text.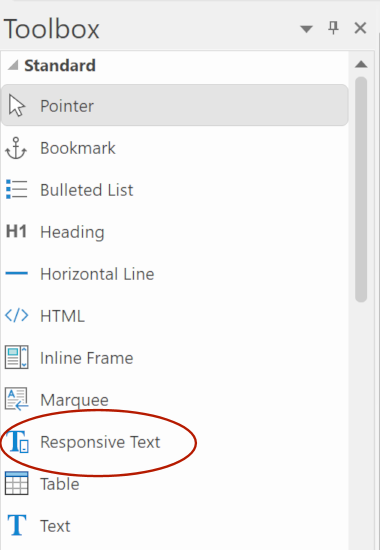 - Improved:
Padding of the Card Container is now responsive.
- Improved:
Added 'Full width' property to Card Container property dialog.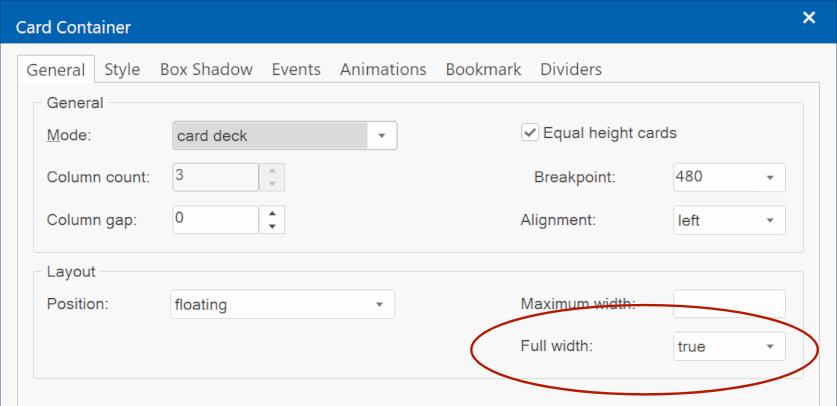 - Improved:
The 'Site Search' input field now supports flexbox and has improved floating behavior.
- Improved:
Icon size of the Carousel is now responsive, to use different icon sizes in breakpoints.
- Improved:
Added context help to the following property dialogs: form, divider, style, box-shadow, conditions, validation, bookmark.
Clicking the 'Help' button will open the relevant topic in the help.
- Improved:
Upgraded the FTP engine (for publishing) to v9.5.0.93 with the latest security fixes and compatibility improvements.
- Fixed:
Issue with Accordion arrow placement in Safari browsers.
How to update from previous 18.x versions?
1. Download the latest version here:
https://www.wysiwygwebbuilder.com/download.html
2. If you already have version 18.x you can install it in the same location as the previous version.
Advanced users can also download the updated files only here (no installer):
32bit:
https://www.wysiwygwebbuilder.com/wb18update.zip
64bit:
https://www.wysiwygwebbuilder.com/wb18x64update.zip