Extension Builder is a utility to build your own extensions for WYSIWYG Web Builder
Extension Builder can be used to share code snippets, scripts and other web gadgets in one single .wbx file that can be used in the same way as all other objects within WYSIWYG Web Builder.
Version 7.0 is a complete re-write of the original version created with modern programming tools.
What's new?
- Modernized the UI Framework with MS Office, Visual Studio and Scenic theming support.
- UI is now DPI aware.
- Added command to open PDF documentation in Help menu (F1).
- Added the ability to customize menu, toolbar and keyboard shortcuts.
- Added the ability to set the editor font.
- Added 'Auto detect' option to browser list configuration.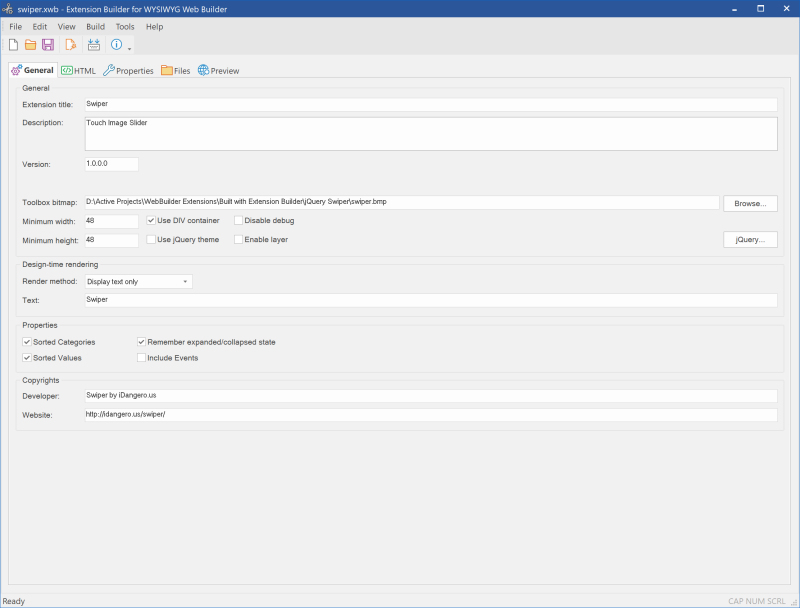 You can download the update here:
https://www.wysiwygwebbuilder.com/exten ... ilder.html
Note:
This utility is for advanced users only. You will need some knowledge of HTML and basic programming concepts.