Hi gang, heres a little freebie (we all love freebies!).
*Made with WB7
You'l have to bear with me cause this is my first template and I think ive composed the template correct (please let me know!).
its all
100% original
and can be used for what ever purpose, its basic so you can tweak to what ever tickles your fancy.
PLEASE NOTE:
the flash menu file is none-editable (sorry!). There are 3 transparent objects on the home page with links to the 3 pages.
Heres a few Screenshots.....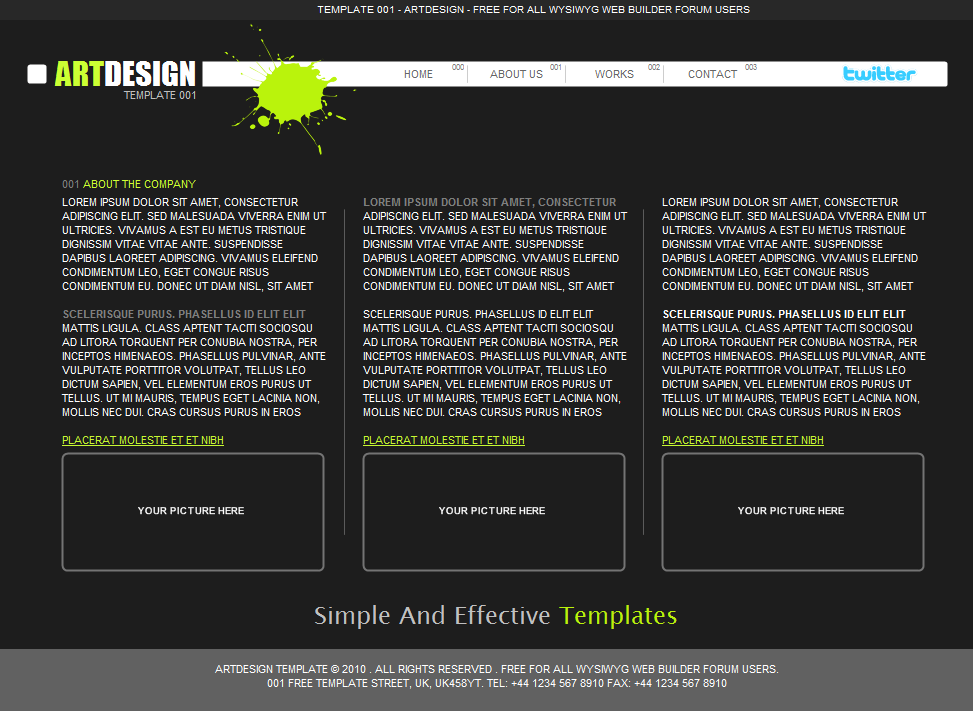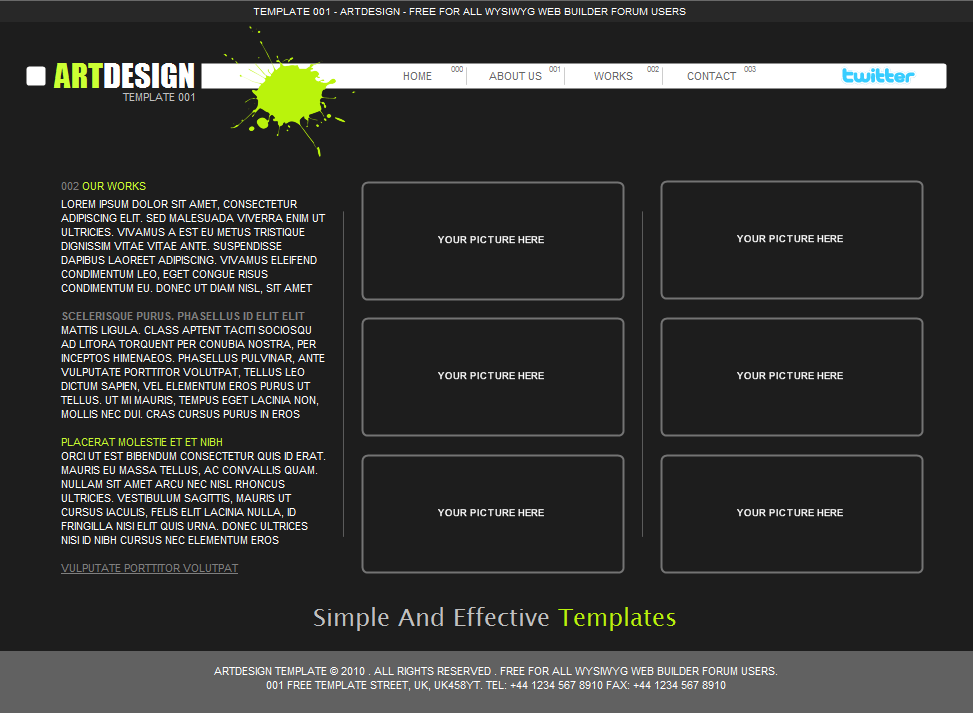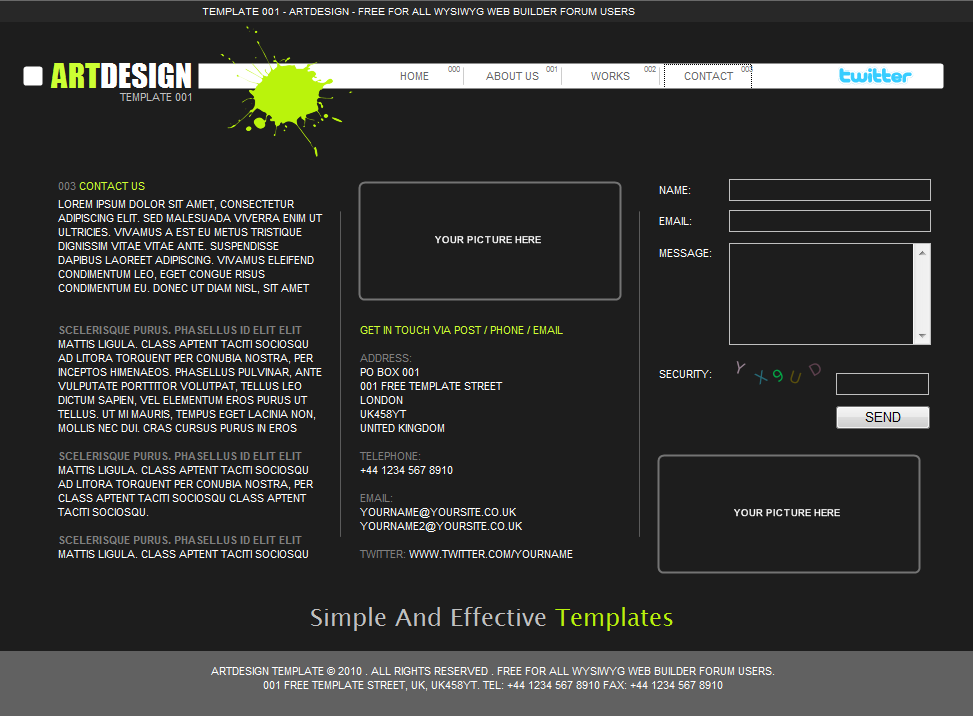 Please let me know what you think! and let me know if it loads up ok when loading a template.

Sorry I did not have much time to spend on the 'contact form'.
Download Template:
http://www.mediafire.com/?mbmi34fnbm0al0l
more help on installing templates:
http://www.wysiwygwebbuilder.com/templates.html
Cheers!
Scott