WYSIWYG Web Builder 16 is planned for later this year, this will be a major upgrade with more than 200 new features and improvements!
This post will give you a sneak peak at some of these new features.
This topic will be updated daily to reveal new features, so make sure you don't miss anything...
The exact release date is unknown at this time. But we tell you more as soon as we know it!
*** Special Offer ***
If you buy version 15 today you will get version the next version for free when it becomes available!
This offer is also valid for all licenses purchased within 60 days before the official release date (as usual).
You will also get a 15% discount, so now you pay $49.95 instead of $59.95
http://www.wysiwygwebbuilder.com/purchase.html
Other registered users of WYSIWYG Web Builder will get a 50% discount when upgrading to the new version in the first few weeks after the release.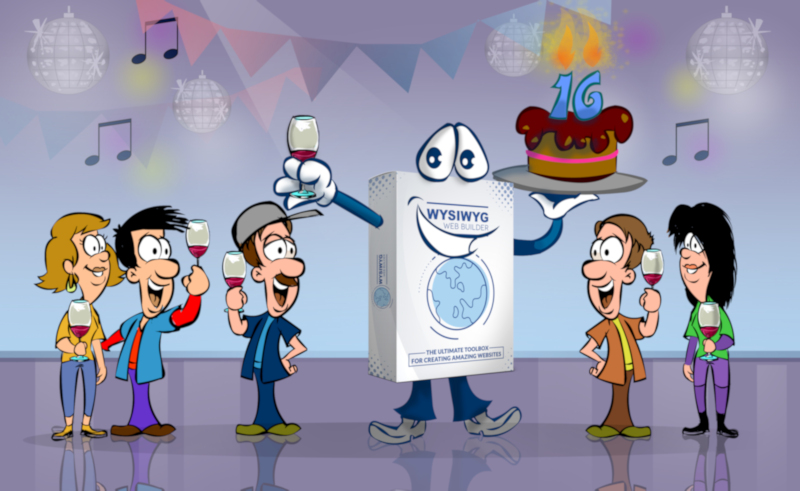 This cartoon was created by gadtoons