SuperBox is a different type of lightbox. Instead of showing a popup that takes over the entire screen, it expands the lightbox in the middle of the thumbnail grid.
SuperBox is a fully responsive image gallery, which only loads full size images on-demand as needed.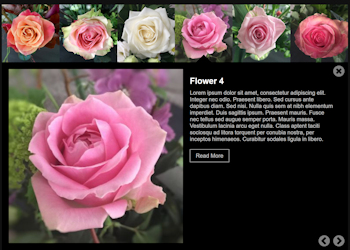 Demo:
https://www.wysiwygwebbuilder.com/support/superbox.html
More information:
https://www.wysiwygwebbuilder.com/superbox.html
A demo version can be downloaded via the Extension Manager (Menu->Tools->Extension Manager->Online Gallery->Galleries).
The demo is fully functionality, however the properties will not be saved.
The price is $7.95
https://secure.2checkout.com/order/chec ... T=1&CARD=1