The Honeycomb Menu extension implements a responsive navigation menu with hexagon shaped buttons. The menu has support for icon libraries like Font Awesome, Material Icons, Open Iconic, IonIcons etc.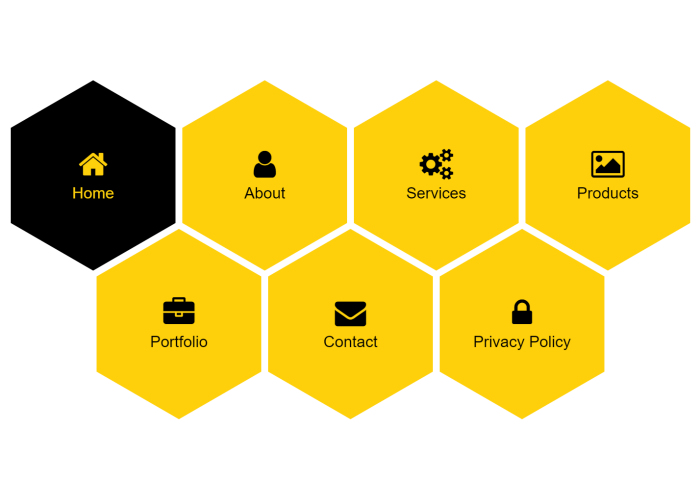 Demo:
https://www.wysiwygwebbuilder.com/support/honeycombmenu.html
More information:
https://www.wysiwygwebbuilder.com/honeycombmenu.html
The demo version can be downloaded via the Extension Manager (Menu->Tools->Extension Manager->Online Gallery->Navigation).
Note that this is a commercial extension, it is not free. The demo is fully functionality, however the properties will not be saved.
The price is $5.95
https://secure.2checkout.com/order/checkout.php?PRODS=39038051