This extension implements a responsive image gallery that automatically and randomly swaps images. The gallery can be used in responsive layouts (with breakpoints) or inside a layout grid for full width/flexible layouts. Clicking one of the images opens a lightbox gallery, where a larger version of the image can be displayed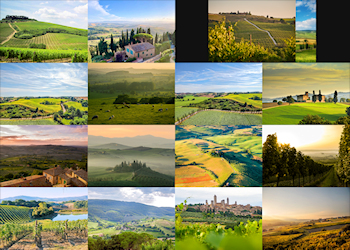 Demo:
https://www.wysiwygwebbuilder.com/support/swappingwall.html
More information:
https://www.wysiwygwebbuilder.com/swappingwall.html
The demo version can be downloaded via the Extension Manager (Menu->Tools->Extension Manager->Online Gallery->Galleries).
Note that this is a commercial extension, it is not free. Creating and maintaining extensions takes a lot of work...
The demo is fully functionality, however the properties will not be saved.
The price is $5.95
https://secure.2checkout.com/order/chec ... T=1&CARD=1