Here are a few tips for the designing your web pages so they are displayed in the center of the browser window:
- Set the Page properties (for example) to 1024x768 (note that the height doesn't really matter).
- Add a vertical ruler guide and move it to position 1024.
- Make sure all page contents stays between the left border of the workspace and the ruler guide
- Enable 'Center to browser' in Page Properties
Note that all content of the page will be centered within the page width you've specified. So if the content if wider than 1024 pixels then you should also increase the page width properties.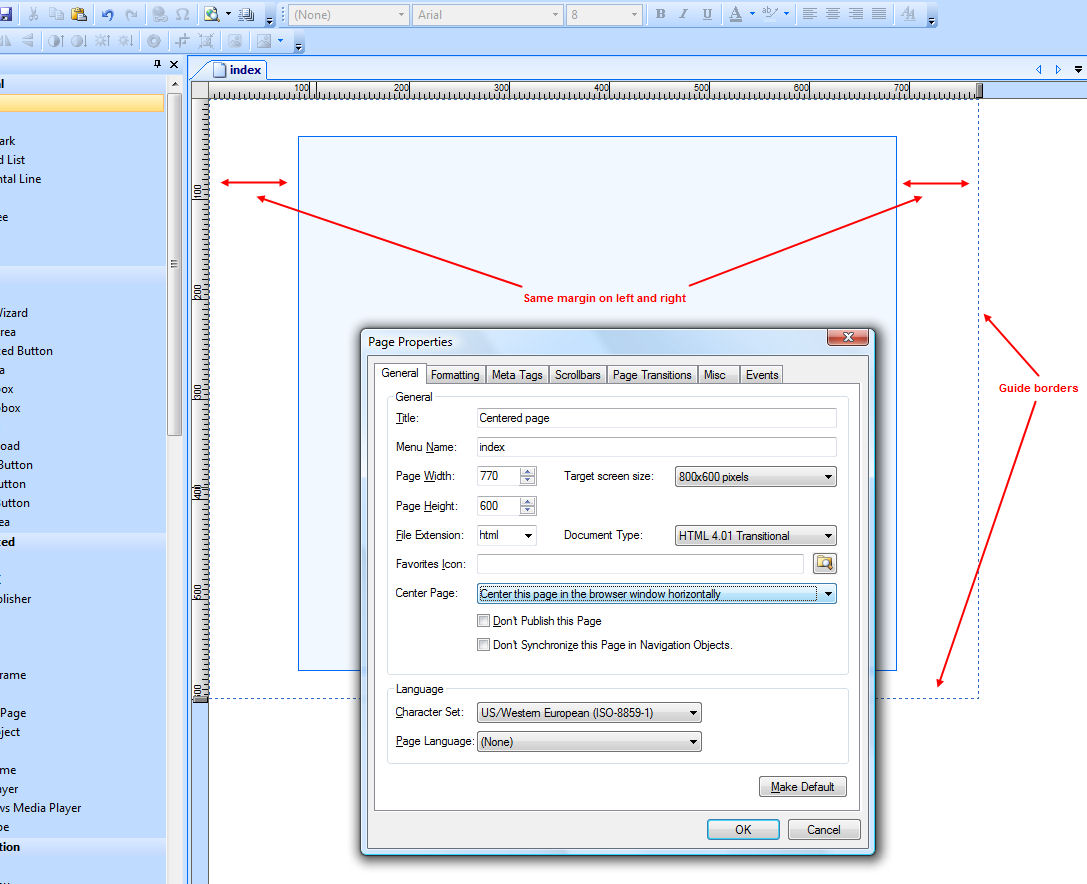 For examples of other common layout structures, please take a look at our templates:
http://www.wysiwygwebbuilder.com/templates.html