Add an animated "Happy Birthday" message with confetti and balloons to your website. With customizable text, font and background.
This extension is a wrapper for a Codepen By Matei Copot:
https://codepen.io/towc/pen/LGMGQG
More information
https://www.wysiwygwebbuilder.com/happybirthday.html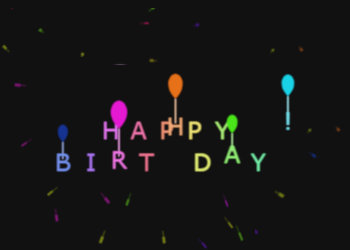 You can also download the new extension via the Extension Manager: Menu->Tools->Extension Manager->Online Gallery->Miscellaneous
This extension is from my private collection. It is provided "AS IS".
Please read the included documentation for help.
Tip:
https://www.buymeacoffee.com/wysiwygwb