SliceBox is a fresh 3D image slider. This extension is based on Slicebox by Pedro Botelho:
http://tympanus.net/codrops/2011/09/05/ ... ge-slider/
Note: unfortunately, the slice effect does not work in any version of Internet Explorer. SliceBox will fallback to a standard fade effect on IE.
http://www.wysiwygwebbuilder.com/slicebox.html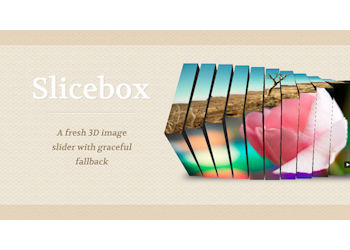 You can download the new extension via the Extension Manager (Menu->Tools->Extension Manager->Available).
Please read the help!