Total Members v1
ABOUT
A simple 'Total Member' extention for use with the Login System in WB6.
IMPORTANT INFO
This extention can be put on
ANY
page so long as it has the page extention
.php
WHAT IT DOES
This extention reads how many users (members) you have in your database by reading the databases flat file and displaying how many users you have for your website.
EXAMPLE:
(This extention is text based, the picture you see is for example purposes only)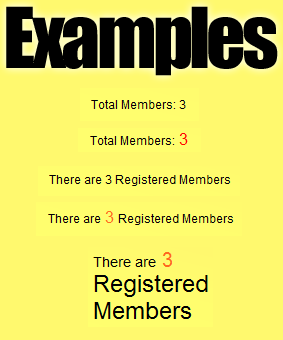 Everything is customisable (Beginning text,Database text,Ending text):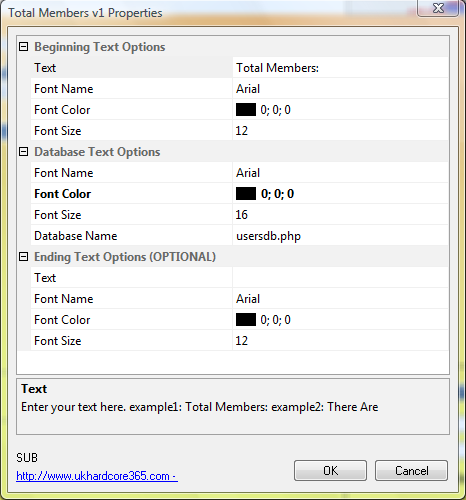 Ending text is set to blank by default incase its not needed
(see examples)
This is a
FREE
Extention available to all WB6 users, hope you enjoy it!
More to come soon....
please let me know your views and opinions.
Download Link:
http://www.mediafire.com/?zuz2mndoezb
-----------------------------------------------------------------------------------
My other WB6 Login System Extentions:
Login System - Logged In User
viewtopic.php?t=18419
Login System - Logged In User v2
viewtopic.php?t=18538
Login System - Logged In User v2.1
viewtopic.php?t=19209
Login System - Newest Member v1
viewtopic.php?t=19182
Cheers,
SUB