This extension is a nice PHP guestbook where your visitors can post comments about your website. It comes with strong anti-SPAM protection, IP banning, smileys, entry notification via e-mail and more.
This extension was created with Extension Builder 1.00 and is based on GBook 1.6 by
Klemen Stirn
.
Download the extension here:
http://www.wysiwygwebbuilder.com/extensions/gbook.zip
Please read the PDF document and readme.htm for more details.
Screenshot: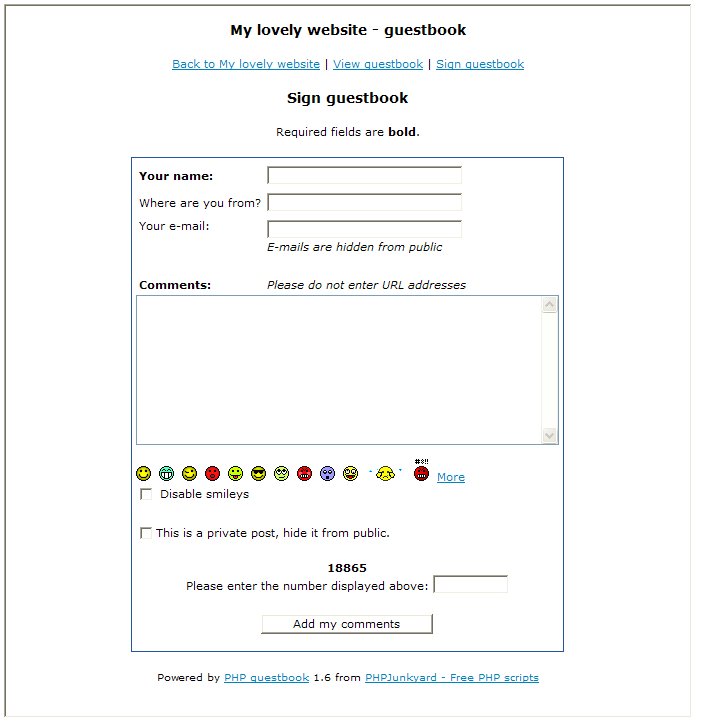 You can download the Extension Builder project here:
http://www.wysiwygwebbuilder.com/extens ... ok_xwb.zip