***16/08/11***
Extension has been update to the latest builder and is available from the "Extension Manager" in WB7
***
Update 09/07/10
***
Small update to allow you to set the z-index order of the extension so
that it wont get placed behind other objects on the page such as Shapes etc..
The Highslide Multi-YouTube allows to insert multiple URL links into a highslide gallery and allow them to be displayed one after the other in a gallery style display. With the extension you have control over what color you wish the player to be to having the video start at a set point this is done by settings within the extension that you can set to what you need and much more......
In the zip file you will find tree demo links and images to use all these links and images are for demonstration purpose only please subsitute
these with your own links and images of your choice.
Please read the enclosed PDF with the extension...
Meets W3C Standards
Built with Extension Builder 2.0.2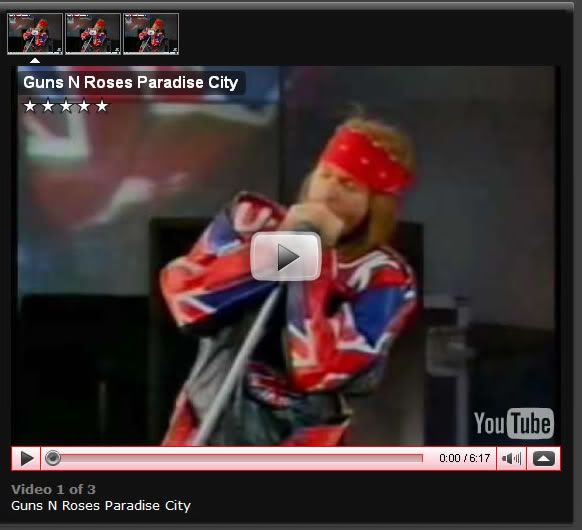 User Licence
/******************************************************************************
Name: Highslide JS
Version: 4.0.11 (January 21 2009)
Config: default
Author: Torstein Hønsi
Support:
http://highslide.com/support
Licence:
Highslide JS is licensed under a Creative Commons Attribution-NonCommercial 2.5
License (
http://creativecommons.org/licenses/by-nc/2.5/
).
You are free:
* To use for personal use only.
* To copy, distribute, display, and perform the work.
* To make derivative works.
* Noncommercial.You may not use this work for commercial purposes personal use only.
* For any reuse or distribution, you must make clear to others the license
terms of this work.(See Above)
* Any of these conditions can be waived if you get permission from the copyright holder.
Your fair use and other rights are in no way affected by the above.
******************************************************************************/
Please vist the link below for more details on how to purchase commercial licence.
http://highslide.com
***16/08/11***
Extension has been update to the latest builder and is available from the "Extension Manager" in WB7
This is a Temporary link to the extension for version 6 only.
http://www.filedropper.com/highslidemultiyoutubew