Hi Pablo,
I assigned key 'F7' to 'Publish'; but it is not functioning.
---
F7 is already associated with spell checker.
---
For me F7 shows 'unassigned' even after Reset All. (see image below)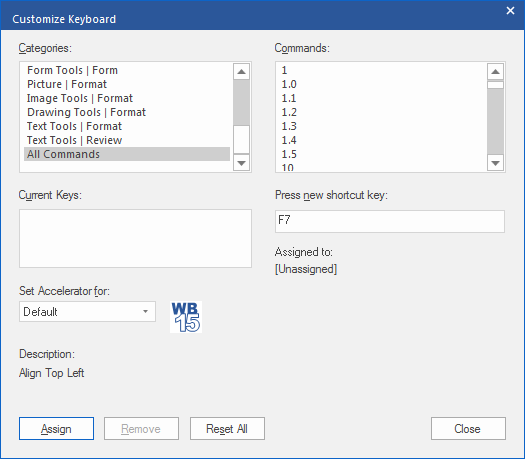 .
As you mentioned spellcheck also not functioning with F7.
Is there a list for default shortcut keys.
Can you tell me which function key is free (unassigned) so that I can assign it for 'Publish'.
---
F7 is hardcoded for spell checker, this cannot be changed.
Alternatively, you can use F8, F9 or F10
---
Thanks Pablo,
Assigned to F8 and it's functioning.
---