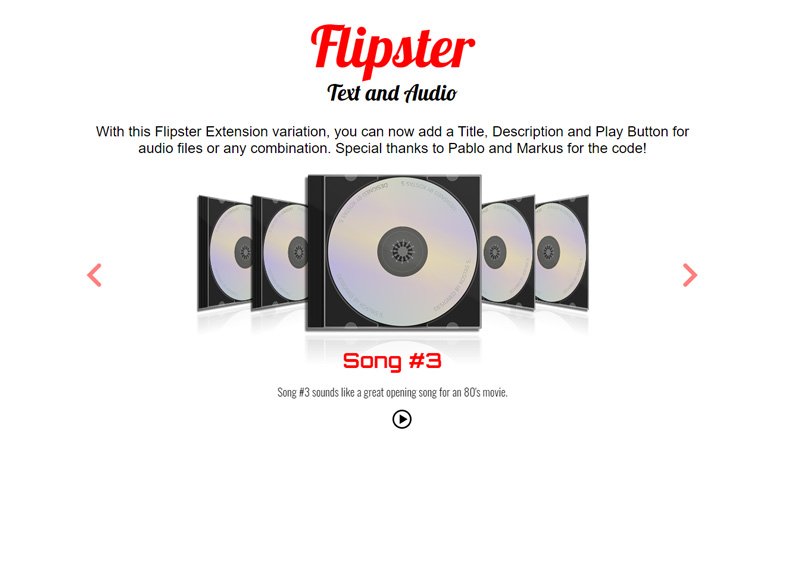 Description:
This FREE extension is a variant of the Flipster extension provided by Pablo and allows you to add a Title, Description and Play button for audio or any combination you choose. A special thanks to Markus from the WB forum for the code to make it happen!
Features:
- Ability to add a Title for the image
- Ability to add a Description for the image
- Ability to add a Play button to play an audio file
- You can have any combination of the above. For example, you can just have a Title and Play button if you choose.
..and more!
Download Package:
Includes extension, .pdf instructions and some sample Play buttons to get you started.
Info & Demo:
Web Builder Templates