Total Members MYSQL Edition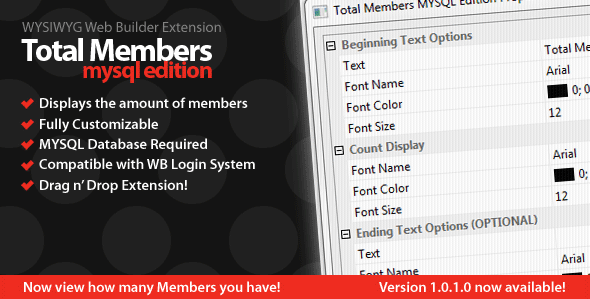 Description
Total Member extension for use with the Login System in WB7 that connects to a database using MySQL.
What does it do?
This extension reads how many rows you have in your MySQL database table and displays the amount of users you have on your website.
Important Information
This extension can be put on ANY page so long as it has the page extension PHP
Example
How to use…
Drag and drop this extension, double click to enter the properties and enter your MySQL database details.
Download
http://www.funky5.co.uk
Please note:
You have to sign up and log in to download our extensions (its FREE!).
More WYSIWYG Web Builder Extensions available at
http://www.funky5.co.uk
Cheers,
Scott