WYSIWYG Web Builder 15.0.3 fixes known problems and includes other improvements.
What's new in 15.0.3?
- Fixed: Subscript is the same as superscript.
- Fixed: Footer hittest issue in master page.
- Fixed: Issue with Wizard panel editor.
- Fixed: Wrap Text object ignores line breaks.
- Fixed: hreflang reversed properties
- Fixed: Save text as image option not available.
- Improved: Implemented workaround for anti-aliasing issue of rotated border image in FireFox/Chrome.
- Improved: Implemented drag and drop text editing (in text edit mode).
- Improved: Shape dividers on layers now have z-index to make sure they are on top in absolute layouts.
- Improved: CSS animations that animate border/background/shadow will now be applied to the inner <div> of the shape.
- Improved: Added additional schemas to sitemap.xml if hreflang is used.
- New feature: Added the ability to the set default text output format for new text objects in Tools -> Options -> General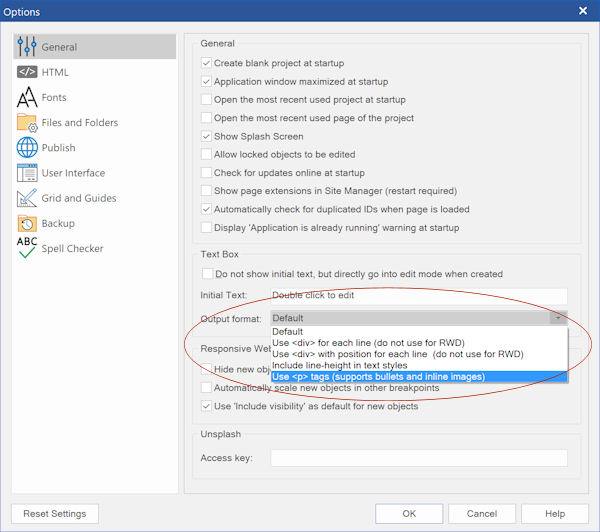 How to update from previous 15.x versions?
1. Download the latest version here:
http://www.wysiwygwebbuilder.com/download.html
2. If you already have version 15.x you can install it in the same location as the previous version.
Advanced users can also download the updated files only here (no installer):
32bit:
http://www.wysiwygwebbuilder.com/wb15update.zip
64bit:
http://www.wysiwygwebbuilder.com/wb15x64update.zip