Background
Added 'image+fade' option in background properties. This will add a fading gradient overlay effect to the background.
Background mode -> image now displays the color picker to select the color for image + color and image + overlay.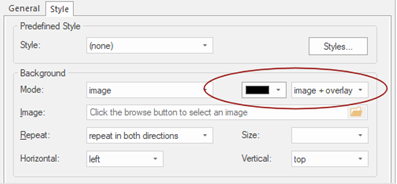 Added support for Google Maps background rendering.
You can now use a (static) Google Map image as background in most objects.