The Responsive Sidebar Menu extension displays a column of small icons at the left side of the page. When you hover the mouse over the icons, then the multi-level menu will become fully visible. On mobile devices, the menu will be available as 'hamburger' drop down menu.
It is also possible to always display the full menu or use it a panel menu.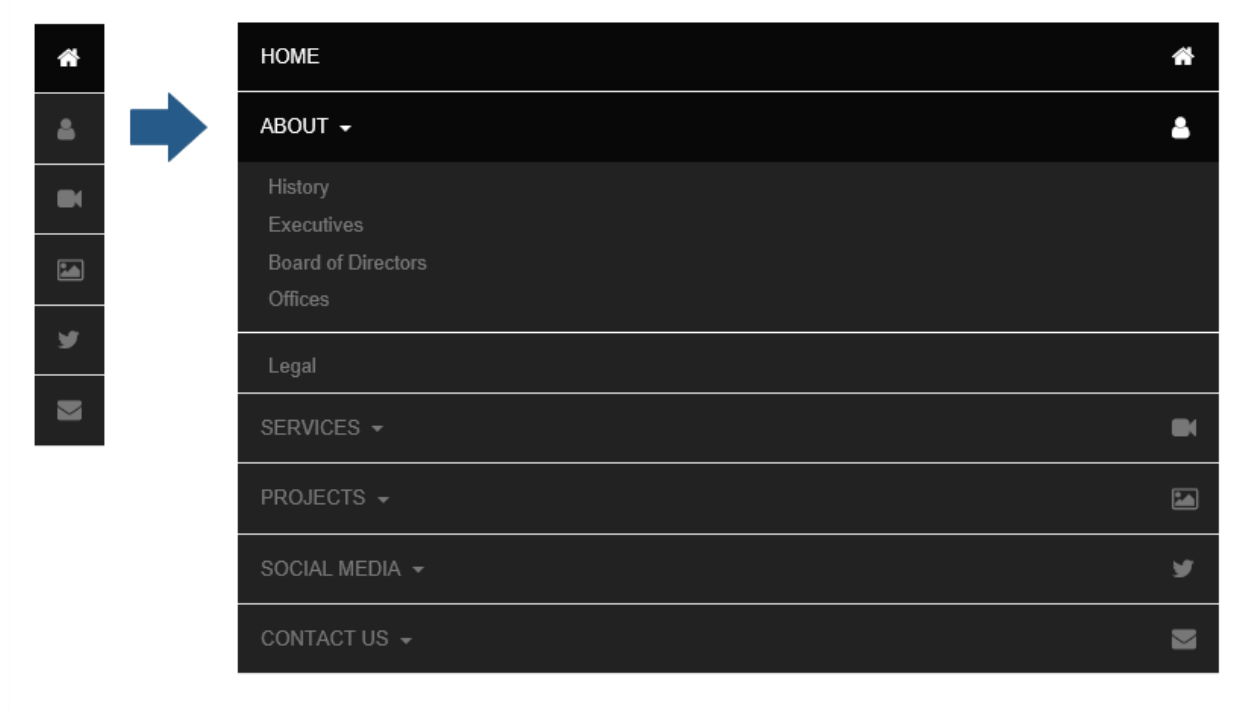 More information:
http://www.wysiwygwebbuilder.com/respon ... rmenu.html
The demo version can be downloaded via the Extension Manager (Menu->Tools->Extension Manager->Online Gallery->Navigation).
Note that this is a commercial extension, is is not free. The demo is fully functionality, however the properties will not be saved.
The price is $7.95