Circle Progressbar extension released.
Posted: Fri Jul 21, 2017 12:09 pm
The Circle Progressbar extension displays an animated round progress bar using CSS3.
The progress bar can be used for example, to display sales statistics or skills.
More information:
http://www.wysiwygwebbuilder.com/circleprogressbar.html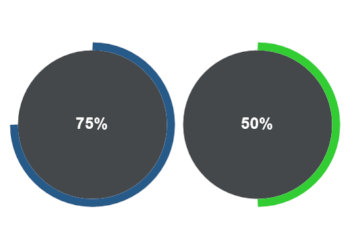 You can download the new extension via the Extension Manager (Menu->Tools->Extension Manager->Online Gallery->All).