jQuery Filterable is a script that allows you to filter the children of an element. It can work in combination with a standard input fields like an editbox or combobox (select). This extension can be useful if you want make it possible to filter items on a web page. Examples are: filter items in a list view, blog or photo gallery.
More information:
http://www.wysiwygwebbuilder.com/filterable.html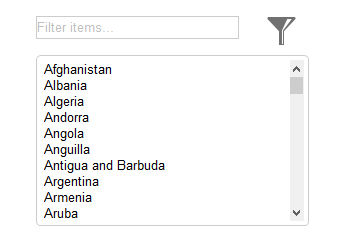 You can download the new extension via the Extension Manager (Menu->Tools->Extension Manager->Available).
Please read the help!
Note: this extension does not include support. I did create this extension for my own use, but thought it might be useful for other users as well. It is provided 'AS IS".