MiniCart is a great way to improve your PayPal shopping cart integration. Your users will be able to manage their shopping cart directly from your website. This extension is based on Jeff Harrell's minicart.js:
http://minicartjs.com/
http://www.wysiwygwebbuilder.com/minicart.html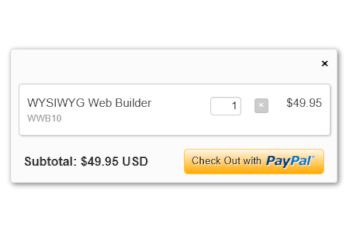 You can download the new extension via the Extension Manager (Menu->Tools->Extension Manager->Available).
Please read the help!