This extension is a 'wrapper' for Techlaboratory's Smart Cart:
http://techlaboratory.net/smartcart
Smart Cart is a flexible and feature rich jQuery plug-in for shopping cart. It makes the add-to-cart section of online shopping much easy and user friendly.
http://www.wysiwygwebbuilder.com/smartcart.html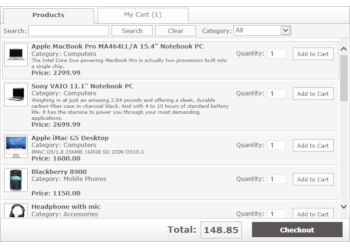 You can download the new extension via the Extension Manager (Menu->Tools->Extension Manager->Available).
Please read the help!