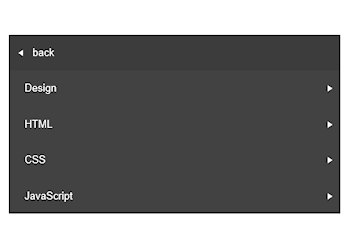 Demo
http://www.wysiwygwebbuilder.com/support/drilldownmenu.html


Download demo version (save disabled)
Drilldown Menu Extension


Requirements:
WYSIWYG Web Builder 12.1 or higher
Drilldown Menu (PAID)

This extension implements multi-level, space saving and responsive drilldown menu, which may be useful mobile pages where there is not much space available. The menu supports the usual styling options and each item can have its own FontAwesome icon.



NAVIGATION EXTENSIONS PACK (Volume 2) - DISCOUNT
This extension is also part of the Navigation Extensions Pack - Volume 2 which includes 11 commercials menu extensions for only $29.95!